Lear 31A Nose Picture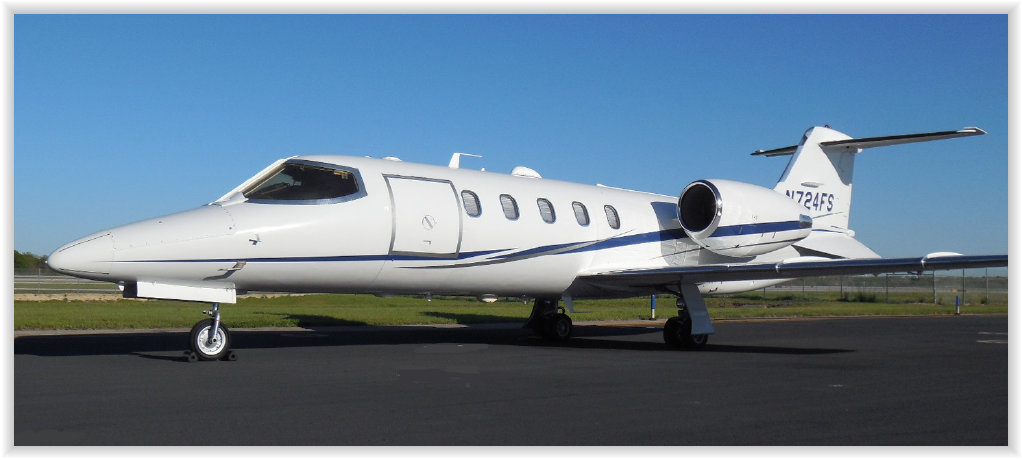 Lear 31A Raisbeck Aft Fuselage Locker
Lear 31A Aft Seat Detail
Lear 31A Table and Airshow 400 Display
Lear 31A Interior from Doorway
Lear 31A Interior Looking Aft with Table and Airshow 400
Lear 31A Doorway Close Up
Lear 31A, Serial 231 Exterior View
Lear 31A Interior Looking Aft
Lear 31A Doorway Close Up
{Copyright (C) 2016 Austin Aircraft Sales, All Rights Reserved} Austin Aircraft Sales is a Bradford W. Lee Investments, Inc. Company
evenings: 512-255-5667

fax: 512-477-7682
phone: 512-477-4600
Please Click On Pictures To Enlarge, Click Again To Supersize
2001 Learjet 31A
Registration: N724FS ~ Serial: 231
General Aviation Sales in Austin, Texas since 1976

The information contained herein was obtained from the aircraft permanent records and personal observation. No warranties are made as to Fitness, Merchantability or Accuracy. Buyers are strongly encouraged to confirm all details to their complete satisfaction prior to purchase. Aircraft offered subject to prior sale or withdrawal from the market without notice.
Lear 31A Exterior Picture
Lear 31A Instrument Panel.
Lear 31A Doorway